Description

Technical Data

Coupled Filters

Technical Scheme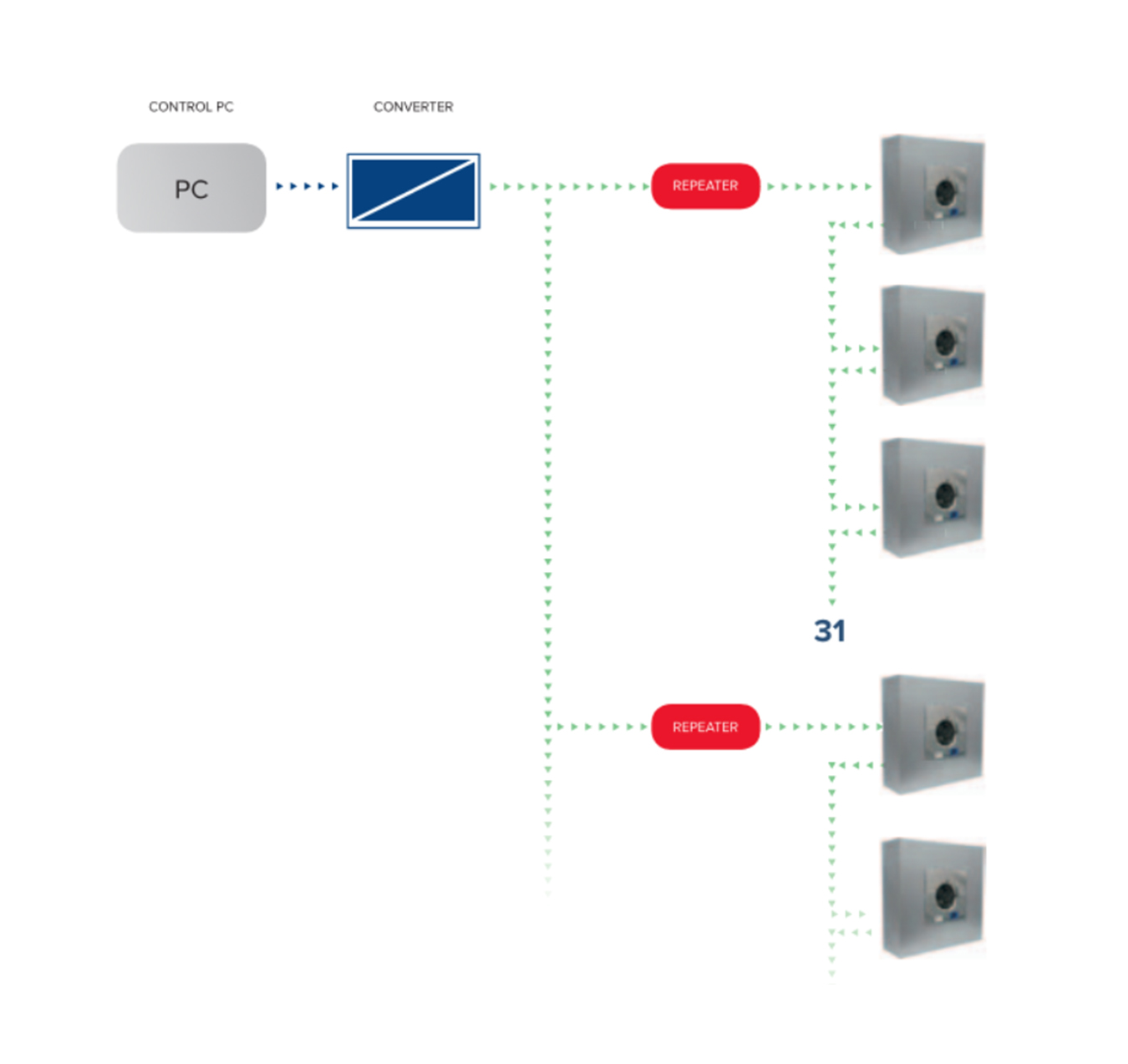 Applications
Cleanrooms for the Microelectronic, Electronic, Optical, Mechanical, Aerospace, Pharmaceutical, Medical industries and Hospitals.
Components' description
Container box
in anodised aluminium plate, suitable bent and stiffened to create a strong and rigid structure.
Sound absorbent panels
in Cl. M0 mineral wool, covered with protective fabric to prevent any polluting particles being given off.
Radial electric fan
with an EC electric motor, coupled directly to an aluminium rotor with inverted blades.
EC Controller
built into the fan to action, control and regulate it.
Absolute filter with low pressure drop
H14, U15 or U16 Class, in accordance to EN1882:2009, frame thickness 66 mm, 90 mm or 110 mm.
Optional accessories
Panel prefilter
G4 class, in accordance to EN779:2012, fitted into an appropriate anodized aluminium housing.
Heat exchanger in copper/aluminium
max capacity 4kW, fitted into an appropriate anodized aluminium housing.
Interface board
for LON control
Software features
Setting and monitoring of a maximum of 7905 fans.
Orientations device of the groups of fans.
1st level: viewing of the 255 groups on the display.
2nd level: viewing of 31 fans per group on the display.
Remote control per either one fan or all the fans.
Automatic temperature and pressure control.
Error message.
Localising and analysing of error.