Description

Technical Data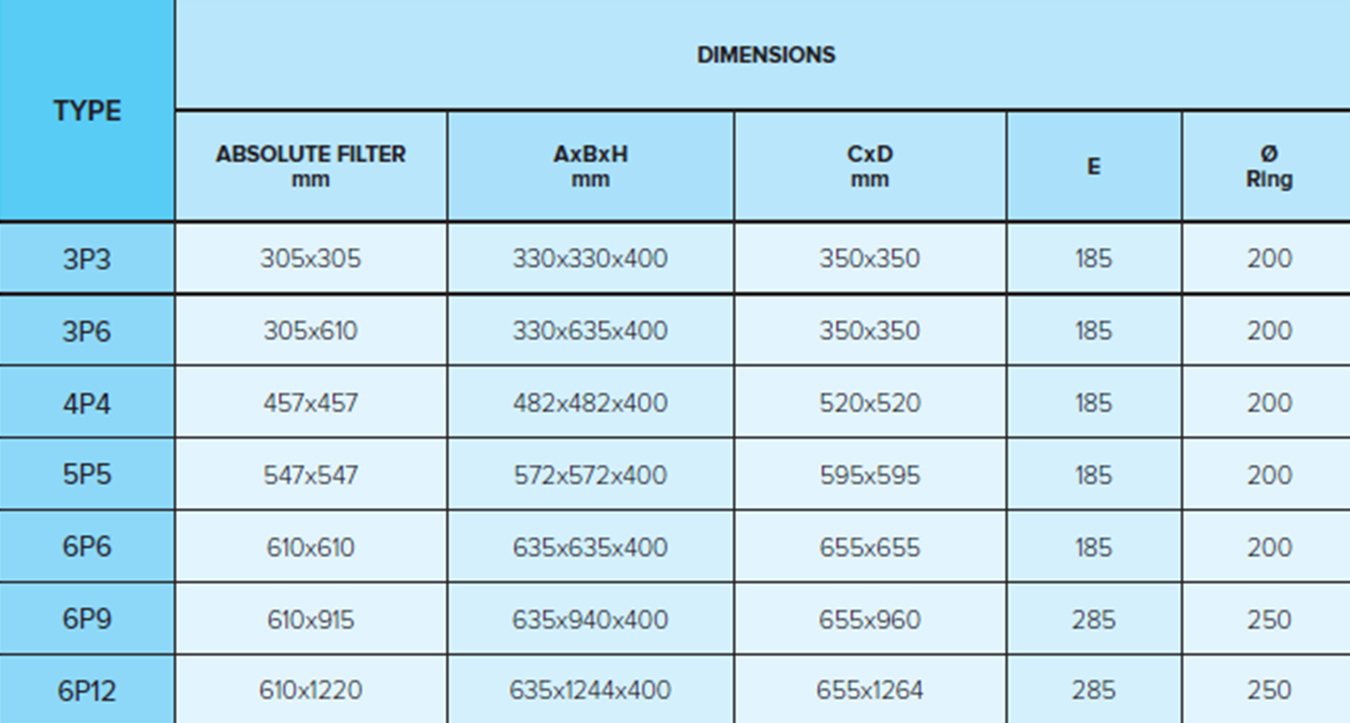 Coupled Filters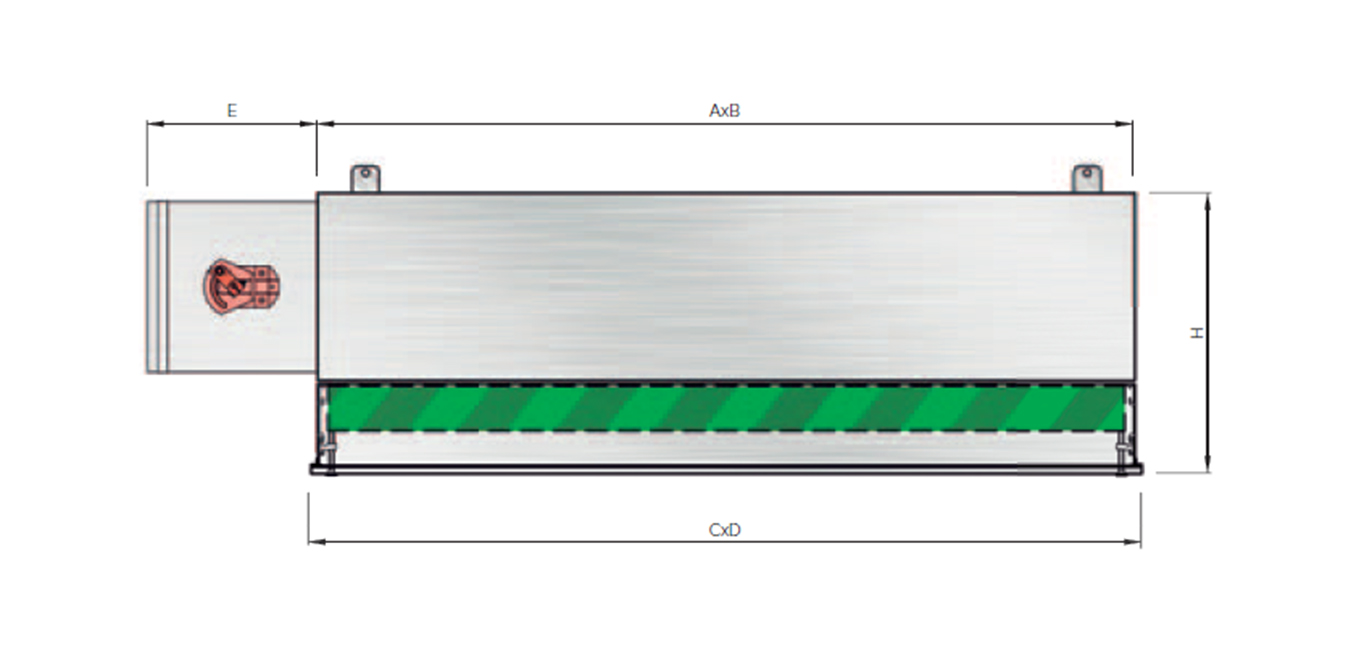 Applications
Cleanrooms for the Electronic, Optical, Mechanical, Aerospace, Pharmaceutical, Medical industries and Hospitals.
Components' description
Anodised extruded aluminum
base framework which holds the absolute filter. The shape of the sections guarantees excellent fixing for the filter and makes it very easy to install.
Pressurised hood
in galvanised sheet steel. Complete with circular side collar and socket for D.O.P. Test.
Fixing kit
for perfectly anchoring the filter and the bottom diffuser using the special pawls. Two different kits are available for 66 mm high filters and 90 mm high filters.
Bottom diffuser
to protect the filter, made from perforated anodised aluminium plate Ø 5 mm, pitch 8 mm
Optional accessories
Pressurised hood in stainless steel AISI 304.
Diffuser in microperforated stainless steel plate.
High-induction Diffuser.
Counter-frame for installation on false ceiling.